Get Solar News Straight to your Inbox
Sign up to receive our weekly update of solar energy and renewable energy news.
Here's What You Get:
The latest STC articles straight to your inbox every Friday
Notifications when we release new FREE eBooks and Guides designed to help Australian homeowners on their journey to purchasing solar from a quality installer
Weekly Newsletter
Everything we published that week, straight to your inbox for perusal at your own pace.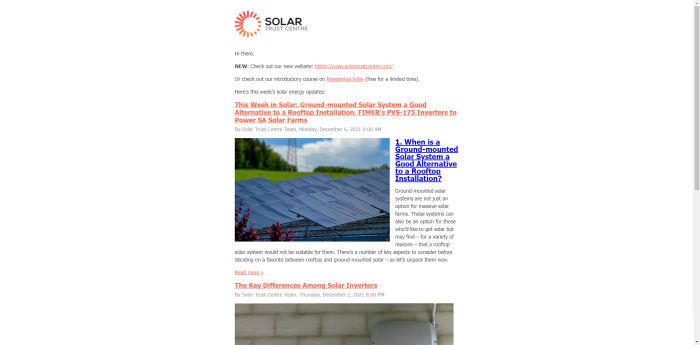 eBooks and Guides Updates
We are constantly working on new guides based on the feedback we get from our readers. You want to learn more about Off-Grid Solar? Don't know how to choose the best installer from a range of quotes? Learn from our guides.