Our Guide to Good Quality Solar Components and Installers
Why you should opt for quality solar components and solar installers - and how to find them.
Why Opt for Good Quality Solar?
If you are reading this, you are probably considering going solar.
There are many factors that come into play when making the decision to switch to solar:
the need for cheaper electricity bills
planning to sell and wanting to add value to a home
wanting to reduce reliance on the grid and large energy suppliers
conscious of carbon footprint and wanting to reduce strain on the environment
plus many other financial, environmental and personal reasons that might apply.
While people are usually very keen to make the change to solar, as soon as they see a quote that is higher than they expected, they decide they can't justify the costs involved.
This is largely due to misinformation in the industry. Mid-sized quality systems can cost between $7K – $10K, but cheap solar manufacturers might advertise their low quality systems for $3K – $4K which excites potential buyers.
Some will give up after this initial step while others will find another installer offering cheaper panels from a brand they've never heard of or that has no reviews online. This is where things start to get tricky.
Unfortunately, a cheaper solar panel deal usually isn't something to get excited about unless it's a deal from a large, trusted manufacturer with a good track record. A cheaper solar panel is exactly that: they are made from cheaper materials, they go through less quality assurance testing or none at all and they are a big gamble for homeowners wanting to reduce electricity costs.
Cheap solar panels could end up costing you more in the long run, and here's why.
What's the Difference Between Cheap and Quality Solar Panels?
You're not alone if you've wondered why some solar panels and inverters cost more than others. They all look the same, and they all do the same things, so why should you bother with the more expensive ones?
The solar industry (including manufacturers, dealers and installers) has come to the simple conclusion that "you get what you pay for". Unhappy customers also know this to be true. We've seen countless bad experiences thanks to poor installation practices and cheap quality panels.
The most important questions to ask yourself when choosing your solar panels are:
Does the panel manufacturer have a good track record?
What is the manufacturer's warranty policy on the panels?
Is it easy to access the manufacturer warranty information or has the manufacturer made it unclear?
If you don't know the answers to these questions after 5-10 minutes of research, chances are you're looking at a cheap solar panel.
Cheaper quality solar panels or inverters are more likely to fail earlier. The manufacturers who produce these cheaply made panels are less likely to honour warranty agreements, especially if they suddenly go out of business right when you are looking for their help.
It Isn't All Bad News
Of course, not all manufacturers are like this. While the industry certainly has its bad eggs, there are many manufacturers who actually care about the quality of their products, honour their warranty agreements and make sure your panels last as long as possible on your roof.
So, Beware of Cheap Solar
It's easy to get dragged in by the possibility of cheaper panels, but we strongly advise you to do your research on the companies you're looking at and go into the decision with caution. If finances are an issue, keep up to date on what's happening in your state with solar subsidies, loans, and other payment plans that are becoming available and be ready to make your move for a quality system when the industry is favourable for you.
If you haven't yet read the eBook "Cheap Solar – A Cautionary Tale" we highly recommend having a look today. It was produced by the 'Crap Solar' Facebook group with the aim of highlighting the pitfalls of cheap solar.
Here are a couple of excerpts from the document:
Today a quality mid-size system will cost between $7,000 and $10,000. Be careful if the quote is much cheaper than that. A quality system can last for decades, a cheap system will definitely not stand the test of time.
And:
So in summary, one gets what one pays for. Tier 1, 25 year output warranty are meaningless terms. Tier 1 is no reflection of build quality and it is not a reflection of the financial strength of the manufacturer. The 25 year output warranty is worthless and will never be claimed. The fine print prevents that. The Manufacturer Warranty and the strength of the manufacturer is all that counts.
Don't be fooled by cheap solar!
SMA is a manufacturer of market leading premium solar and battery inverter solutions for residential, commercial and utility scale segments, for both on and off-grid systems. SMA was established in Germany in 1981, and with a global footprint of 18 countries across 4 continents, has led the industry since.

SMA began operations in Australia in 2007 and with over half a million products already installed across Australia, has more products installed and more experience than any competitor. SMA is committed to driving Australia's transition to clean, renewable energy for a sustainable future for generations to come.
If an inverter fails, SMA proactively informs the PV system owner and the installer. If it is necessary to replace the inverter, SMA sends a replacement device fast and free of charge. Read SMA's warranty information here.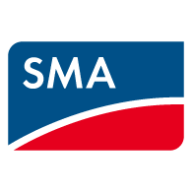 A passion for new technologies, intensive research and revolutionary solutions have been shaping Fronius since 1945. The brand was established in the small Austrian town of Pettenbach. As the technology leader today, we find, develop and implement innovative methods to monitor and control energy for photovoltaics and battery charging.

Fronius is now represented by subsidiaries in over 28 countries and by sales partners and representatives in over 60 countries. We pride ourselves as being recognised as innovation and technology leaders.
Reliability, a long service life and sustainability play a crucial role for PV-system owners – just like they do for Fronius. This is why Fronius givse customers the option of purchasing warranty period extensions for Fronius products. Find Fronius' warranty information here.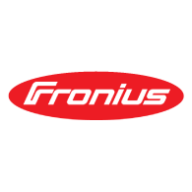 Enphase develops home energy solutions, such as inverters, from headquarters in California. Enphase values long-term investments in home energy systems, and provides customers with a promise of performance and reliability to help them make the correct choice. Positioned as a manufacturing leader, Enphase technology offers customers the flexibility to handle whatever the future might bring—from home expansions to smart home and smart grid integration.

Enphase provides customers with comprehensive warranty coverage. Enphase Energy® offers the industry's leading warranty and servicing packages. Organisations around the country choose Enphase knowing it meets even the strictest safety requirements. Read more about their warranties here.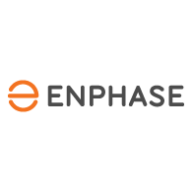 SolarEdge was established in 2006, with the purpose of inventing a better way to collect and manage energy in PV systems. Today, with headquarters in Israel, SolarEdge is a global leader in smart energy technology.

Dedicated to improving the way people produce and consume energy, SolarEdge is spearheading the efforts in transforming the solar inverter into a smart energy manager.
The SolarEdge inverter warranty is extendable to 20 or 25 years, depending on inverter model. SolarEdge manages a rapid RMA process and generally ships a replacement unit within 48 hours, if the reported defect is eligible for coverage under the Limited Product Warranty. Read SolarEdge's warranty information here.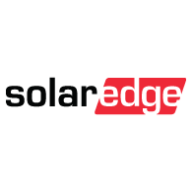 Tesla is a clean energy engineering company, founded in California in 2003. The Tesla Powerwall battery was unveiled in 2015. Tesla's clean energy solutions enable homeowners, businesses, and utilities to manage renewable energy generation, storage, and consumption.

Powerwall integrates with solar to store excess energy generated during the day and makes it available when customers need it, minimising reliance on the grid.
Should your Powerwall fail to comply with Tesla's warranty guidelines, Tesla will, in its sole discretion, either repair your Powerwall, replace your Powerwall with an equivalent product, or refund you the market price of an equivalent product at the time of the market claim. Find more warranty information for Australian and New Zealand here.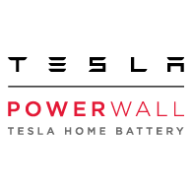 LG Electronics, Inc. (LG) is a widely diversified global leader and technology innovator in consumer electronics. LG's solar battery products are manufactured in an automated production facility in Gumi, South Korea. LG has over 60 years of experience in global electronics manufacturing, and 30 years of experience in the solar industry.

LG Electronics offers high-quality and efficient solar panels and our sister company LG Energy Solutions offers some of the best lithium-ion solar home batteries.
LG offers a warranty of twenty-five (25) years from the date of original installation. This includes the authorization of a replacement of the module, free of charge, if in LG's opinion it needs replacement because of a manufacturing or materials defect appearing within and notified to LG in accordance with this warranty.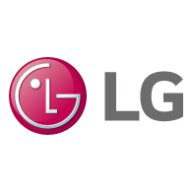 Sonnen is a German engineering company in the energy industry. The company was founded in 2010 and opened a manufacturing plant in South Australia in November 2018. This branch of Sonnen is dedicated to building safe, reliable home battery storage systems and accessories.

Sonnen makes the most of its 10 years of German innovation in design and engineering, along with local production expertise in Australian manufacturing, to deliver thousands of quality and intelligent home battery storage systems across Australia and New Zealand.

The sonnenBatterie is an intelligent storage system that automatically adjusts energy usage in consumers' homes. The combination of a PV system and a sonnenBatterie allows consumers to cover about 80% of their yearly energy requirement with self-produced and clean energy.
Sonnen's warranty promise is 10 years or 10,000 charge cycles. You can read more about Sonnen's warranty information here.