6 min read
Australia's 2022 Solar Scorecard: A Year in Review

Solar Trust Centre Team : Dec 30, 2022 9:00:00 AM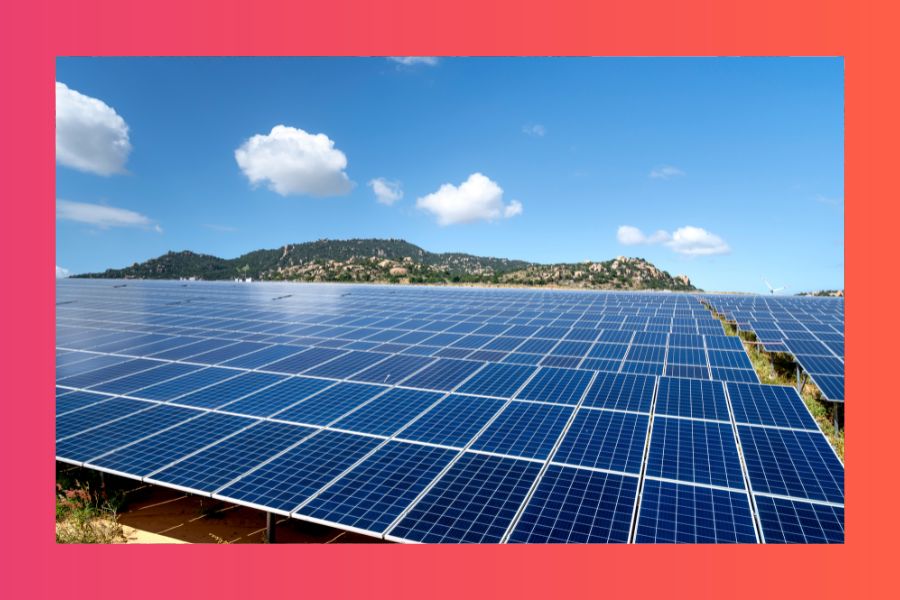 2022 has been a momentous year in the Australian solar sector. By many measures, it has been another 12 months of great progress for renewable energy Down Under. Just the same though, undoubtedly 2022 has been a period of great turbulence in the Australian energy sector generally, and - just as this has seen many more people look to solar power with a new interest - it's of course been a challenging time for many Australian households, when it comes to dealing with the significant rise in energy prices seen throughout 2022.
A Quick Recap of 2021
Before commencing a formal review of 2022, it's worthwhile having a quick look back on 2021. Doing this is useful when it comes to measuring the progress made before the year commenced, and how Australia has advanced in the 12 months since. In 2021, it was estimated by the (former) Australian government that Australians installed approximately 380,000 rooftop solar systems. This is very close - and slightly over - the 2020 figure of 378,451 installed as detailed by the Clean Energy Council. In turn, it's held 3,000MW of additional solar capacity was added to the national tally thanks to the massive rise in new small-scale solar installations.
More can be read about the ins and outs of last year in our 2021 Solar Scorecard here, but it's clear the overall success of solar through 2020 and 2021 - especially in light of the pandemic and the upheaval it's caused - is testament to the resilience of the Australian solar industry, and all who support it. Such success really provided a good foundation for 2022 to build upon. So now, let's look at some of the major stats and signs of progress we saw in 2022.
The Key Events of 2022
In a number of areas Australia saw the shape of the solar industry evolve over the past 12 months:
A Dip in Demand Before a Huge Spike
Initially, some forecasts near the start of the year predicted a drop in demand within the Australian rooftop solar sector. Although the final statistics for 2022 are still coming to hand, the reality is numerous indicators suggest another very good year for solar. This said, the rapid rise in energy prices has potentially contributed to a very unusual dynamic unfolding throughout the year. Evidence suggests there was indeed a drop in demand for solar in quarter 1 of this year in comparison to quarter 4 last year, but since the October 25 federal budget - and the predictions of future energy price rises alongside the hip pocket pain felt due to increased utility costs throughout the year - there has been a real spike in demand. This seemingly indicates many consumers decided to 'put off' solar when energy prices started to rise - perhaps feeling they now couldn't afford a rooftop solar system at present - yet when prices really started to rise, many consumers felt they couldn't afford to not get solar.

The rise in prices seen in some quarters of the industry have surely been a challenge to growth. Disruption in the global supply chain, the limited supply of solar workers due to isolation requirements, and other factors have played a role in this. The recent call by the CSIRO in its Australian Silicon Action Plan - in a report commissioned by them, and authored by PWC - for the development of a larger domestic solar manufacturing industry is surely welcome in this regard. Ultimately, the global solar supply chain can be expected to stabilise before long, but demand will continue to grow globally. Accordingly, it's in Australia's interest to not only continue to build its solar capacity locally, but its local capacity to provide solar products globally. It's plain and clear that the country could be a massive solar exporter of renewable energy to other nations in Asia, as well as taking care of energy demand at home - but it'd be quite odd indeed for a nation to amass such power in the export arena, without having a strong domestic manufacturing sector that provides the actual renewable products used to generate the energy.
The Increased Demand in Context
Increased demand for the sector is of course welcome. It's also the case that many who now seek solar do so not just because of rising energy bills, but due to the fact the energy crisis seen throughout 2022 has put on full display the challenges surrounding Australia's current energy sector - and that more action by authorities should have occurred in time prior - meaning numerous Aussie households have decided now is the right time for them to get solar too, and thus make a small, but significant contribution to making the nation (and wider world) cleaner, greener, and more efficient with its energy use.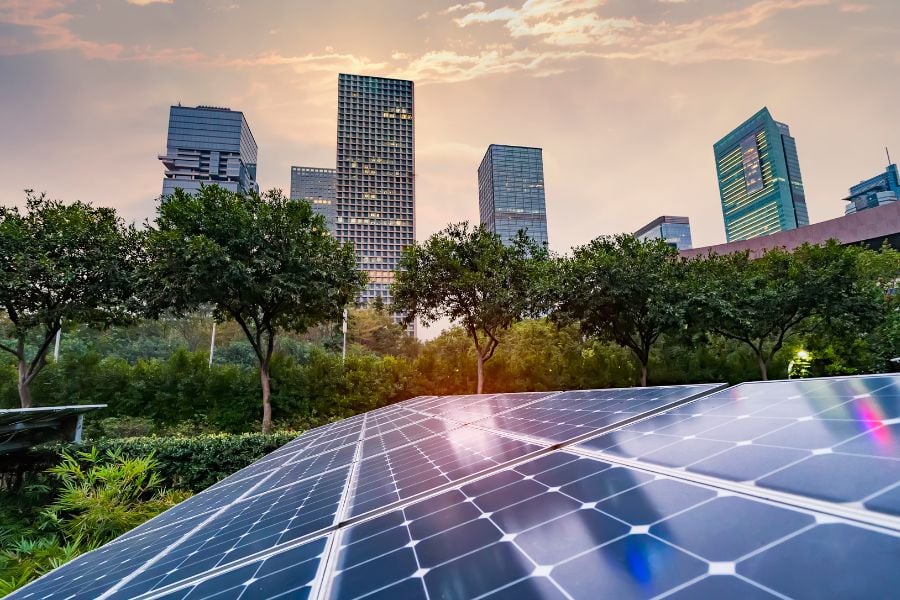 But unquestionably, there has also been many households who've eyed the rising energy bills, and - looking ahead not only to coming months, but also the potential for those prices to rise further in coming years - felt pursuing their own rooftop solar system will help reduce their power bills in the present, and provide some defence against any rise of them in future (alongside the many other benefits that rooftop solar can offer).
A Change of National Government Means More Support for Renewables
Australia did have a change of federal government during May 2022. We've already covered the details in-depth surrounding this shift prior, but in a nutshell: the change represents more positive (albeit far from perfect) action in support of renewable energy, and combating climate change. Good news continues to flow right up until the last few weeks of the year, with news emerging in December that the Australian government would underwrite solar and wind farms that have energy storage in partnership with other domestic governments - and to the exclusion of coal-fired plants - a key illustration of this.
Seeing the Light with Solar
Ultimately, whatever the key reason(s) a household has when pursuing solar, there's no doubt the installation of a quality rooftop solar system represents a win for them, and a win for the wider community. Especially because just as 2022 has been momentous, 2023 is looking set to be a crucial one for Australia in managing this current energy crisis, and in its pursuit of a clean and green energy transition more widely.
Looking Ahead to 2023
The performance of the solar power industry in 2023 will of course be informed by the cost of grid electricity. With any spike in price will come an increased interest in solar power too, as detailed above. Given estimates have held that energy prices could rise by 35% during 2023, certainly there can be no doubt the strong demand seen for solar power in 2022 can be expected to continue in the new year.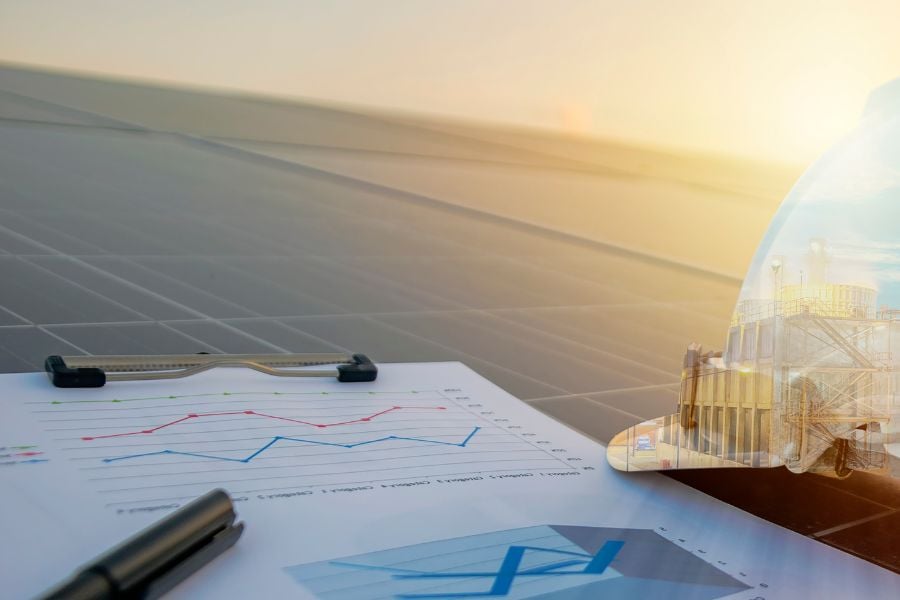 This said, the deal done in December between the federal government and other domestic governments in Australia will add a new dynamic to the trends that've been seen so far throughout 2022, heading into the new year. The deal will see gas prices capped at $12 per gigajoule for 12 months. It shall also deliver $1.5 billion in bill relief from the federal government. As part of the bargain struck with the Greens in the Senate, there will also be a package that helps households make the transition from gas to electric appliances. This deal was surely something the federal government needed to pursue - especially because Labor took to this year's election a promise to drive down energy prices for households if it won office - and the help it'll provide households in 2023 struggling with high energy bills is good. But it could also ultimately be seen - setting aside the Greens-backed package which does offer the promise of a permanent change - as 'throwing good money after bad' as it pertains to the long-term outcomes.
At a national level, authorities would surely do well to consider that while price caps on energy can arrest the problem for a time, more rooftop solar on homes across the nation can help solve the problem altogether. This is surely a worthwhile avenue that warrants consideration alongside other options for alleviating the pain such as bill subsidies for households currently on a low income.
Ultimately, 2023 will be a big year for solar power, but also for renewable energy generally in Australia. Given how painful navigating this current energy crisis is for Australians, it's surely in the best interests of all that steps are taken to minimise this discomfort right now certainly, but also to pursue action so as to help see such a chapter is not repeated again in future. Presently, a lot of this discomfort is as a result of Australia's lack of energy independence, and thus its vulnerability to rogue waves of the international economy, such as the outbreak of a war.
But pursuing a strong policy that seeks to dramatically expand the amount of rooftop solar systems in Australia would go a long way to helping drive down energy prices for households now, help keep them down in future, and also bolster Australia's shift to a clean and green society while doing so. Just as 2022 has been a story of great progress for the solar industry overall, there's the hope in 2023 more stakeholders external to the industry will recognise the terrific role the solar sector can play in driving progress across communities overall. Put simply, solar power is a critical part of Australia's future - and the sooner that future is seized, the better.
The Greatest Holiday Gift of All
For anyone currently considering a holiday gift for their household in 2022, looking more in-depth at the ways and means of acquiring a quality rooftop solar system could be time very well-spent indeed. Alongside the aforementioned benefits, a rooftop solar system can be the centrepiece of a modern smart home that is cutting-edge, and clearly outstanding when it comes to being efficient in the use of energy from one day to the next.